About us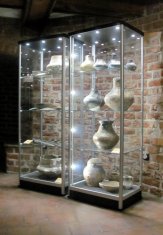 The company was founded in 2003 on passion for design and creation.
Through precision we desire to unite beauty and functionality in order to create well-considered simplicity.
Due to our belief that a whole is a sum of details, we particularly concentrate on every smallest element.
Our endeavours are supported by the German company STUDIOSTOPA, which has a wide experience of many years in designing the layout of exhibition and creating professional museum display cases.
Slawek Truchan